artistic statement
In my artistic research, I address uncertainty and the accompanying feeling of emptiness. When incorporating the concept of adjacency, I am often confronted with the interplay between numbness and activity. I like to paint in the state of not knowing where to position myself, aware of something fleeting.
I draw inspiration from observing the ambient aspects od my close surroundings. By "ambient", I mean the elements that frame the atmosphere of a space, like sound, movement, light, architecture, and vegetation.
By exploring different paints and mark making on the canvas, I aim to define intimate spaces, which invite curiosity and imagination to thrive. Preparing this framework guides my concentration to places within the image that incite both excitement and calm. These are places that allow me to be still and have the opportunity to listen, while also instilling in me an eagerness to take action. During the process, my relationship to the painting changes many times. I have to disengage from it in order to expose myself to it. It is only within this dialogue of vulnerability that the painting reveals new paths and narrations.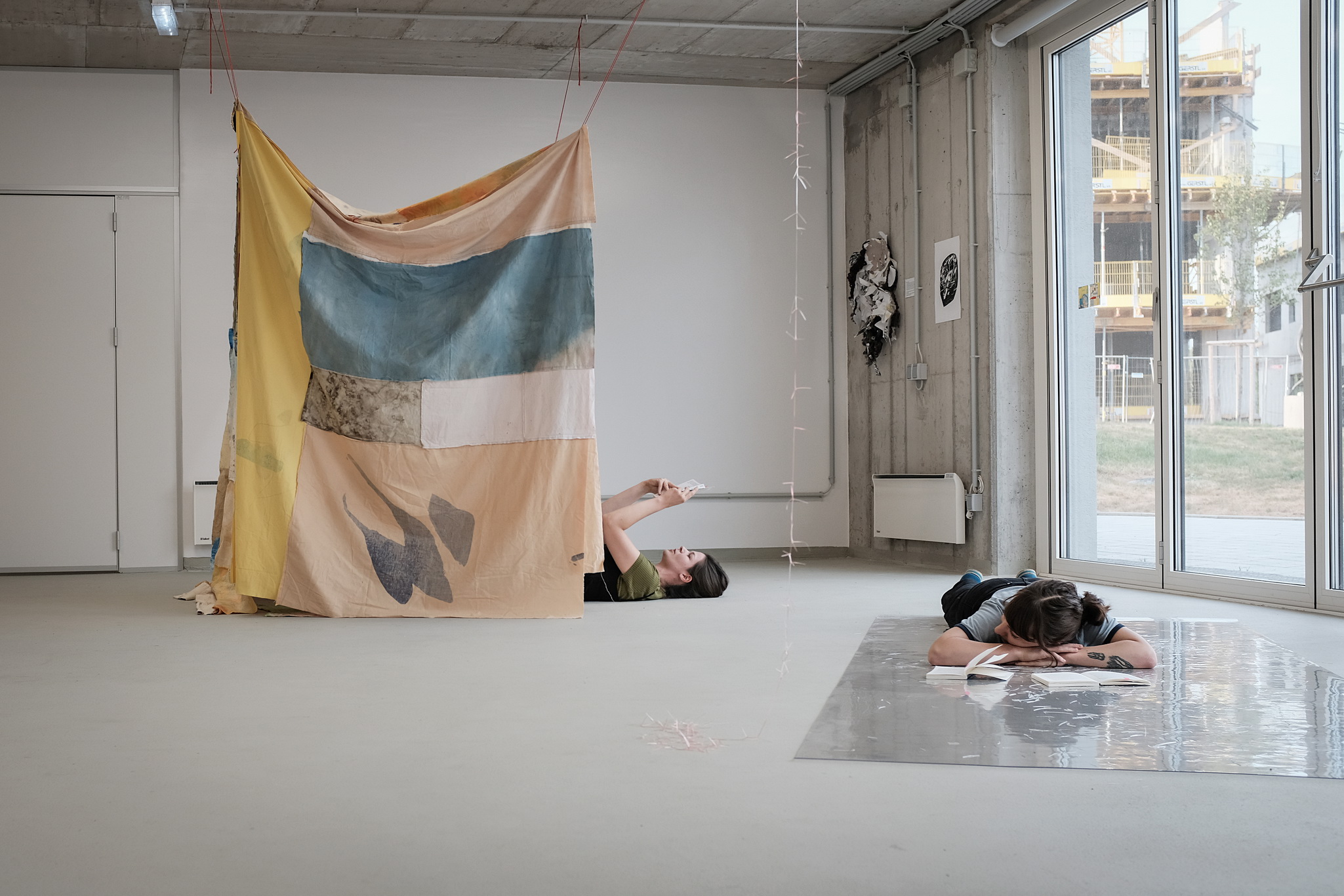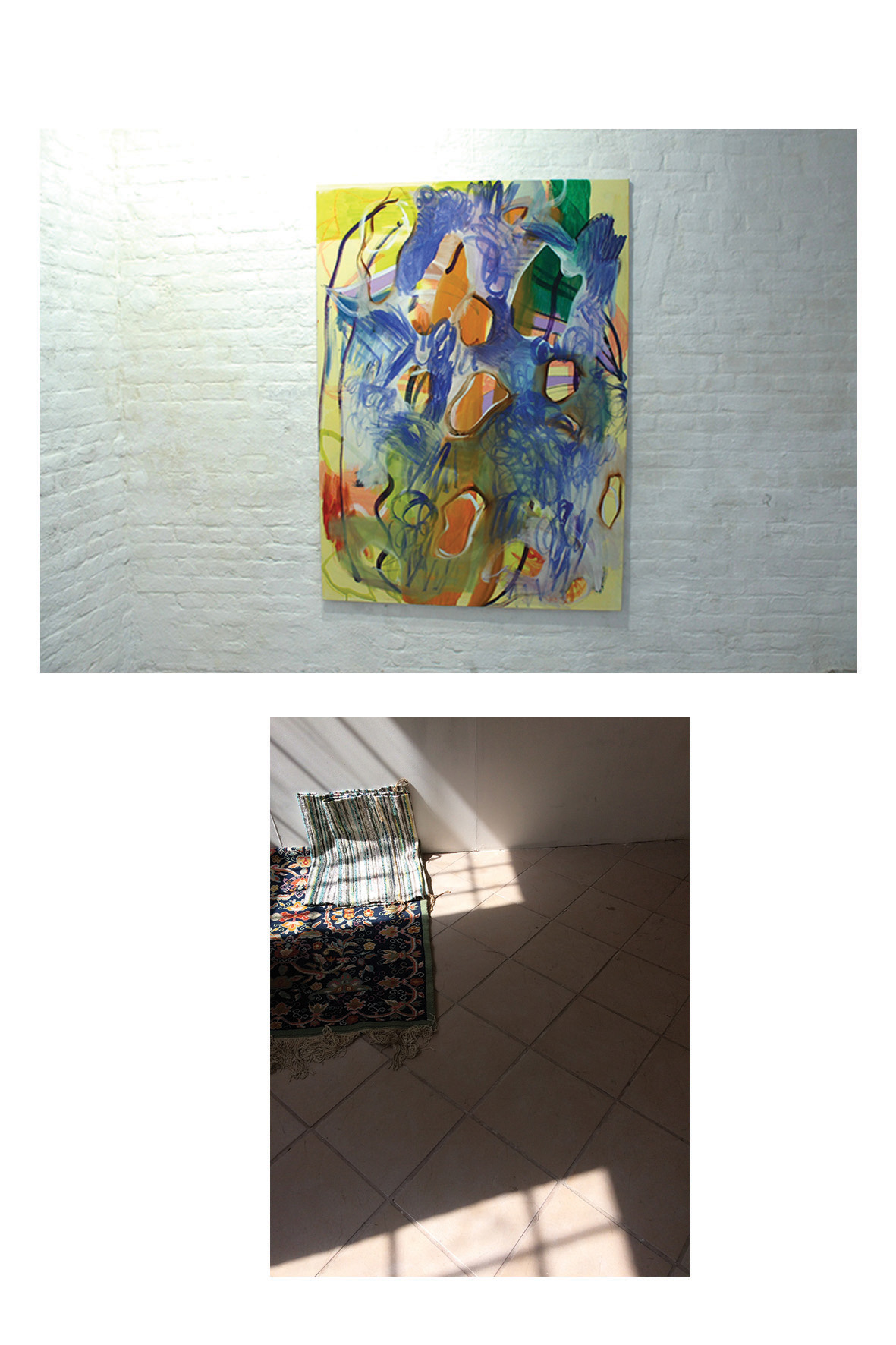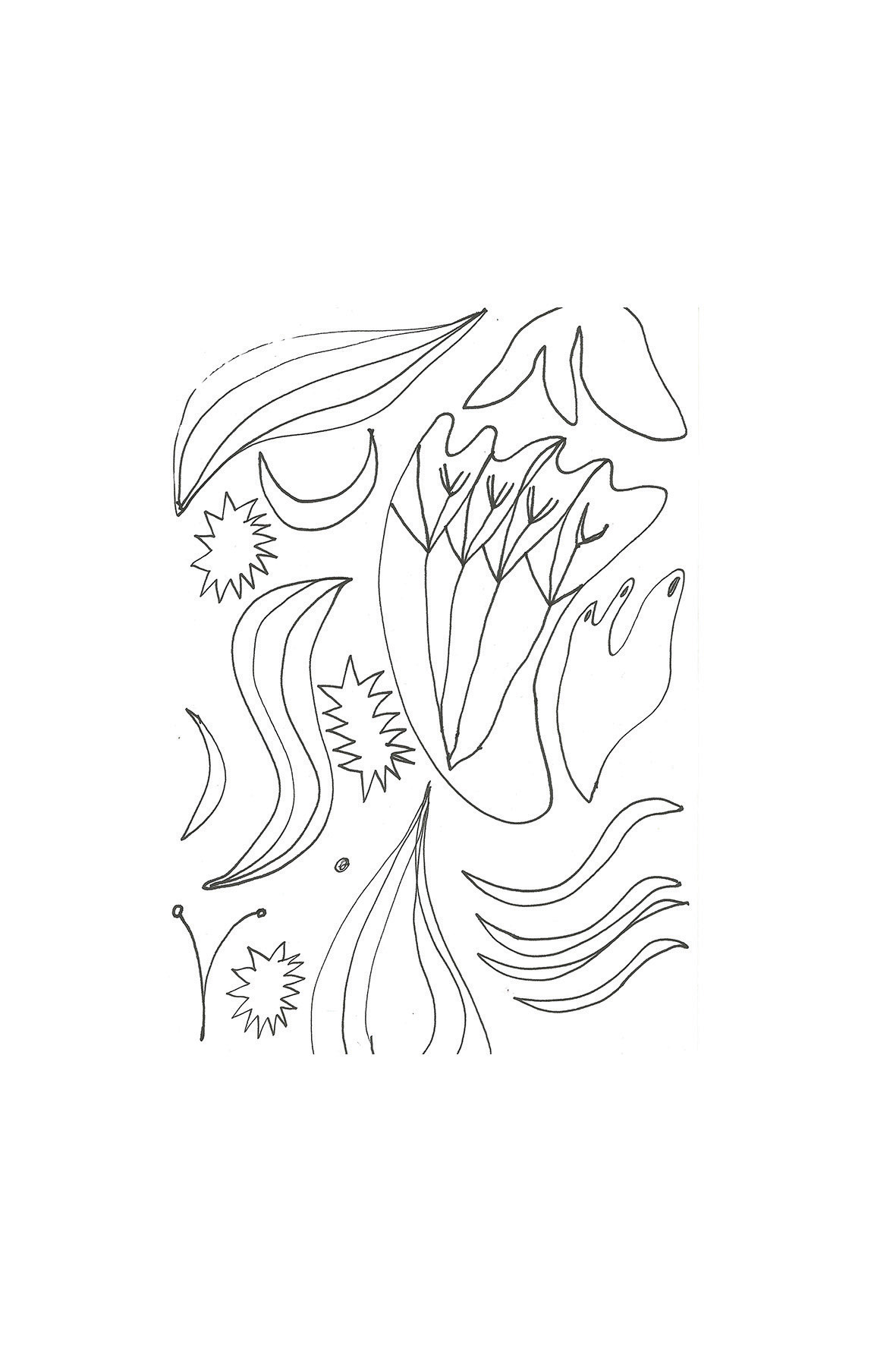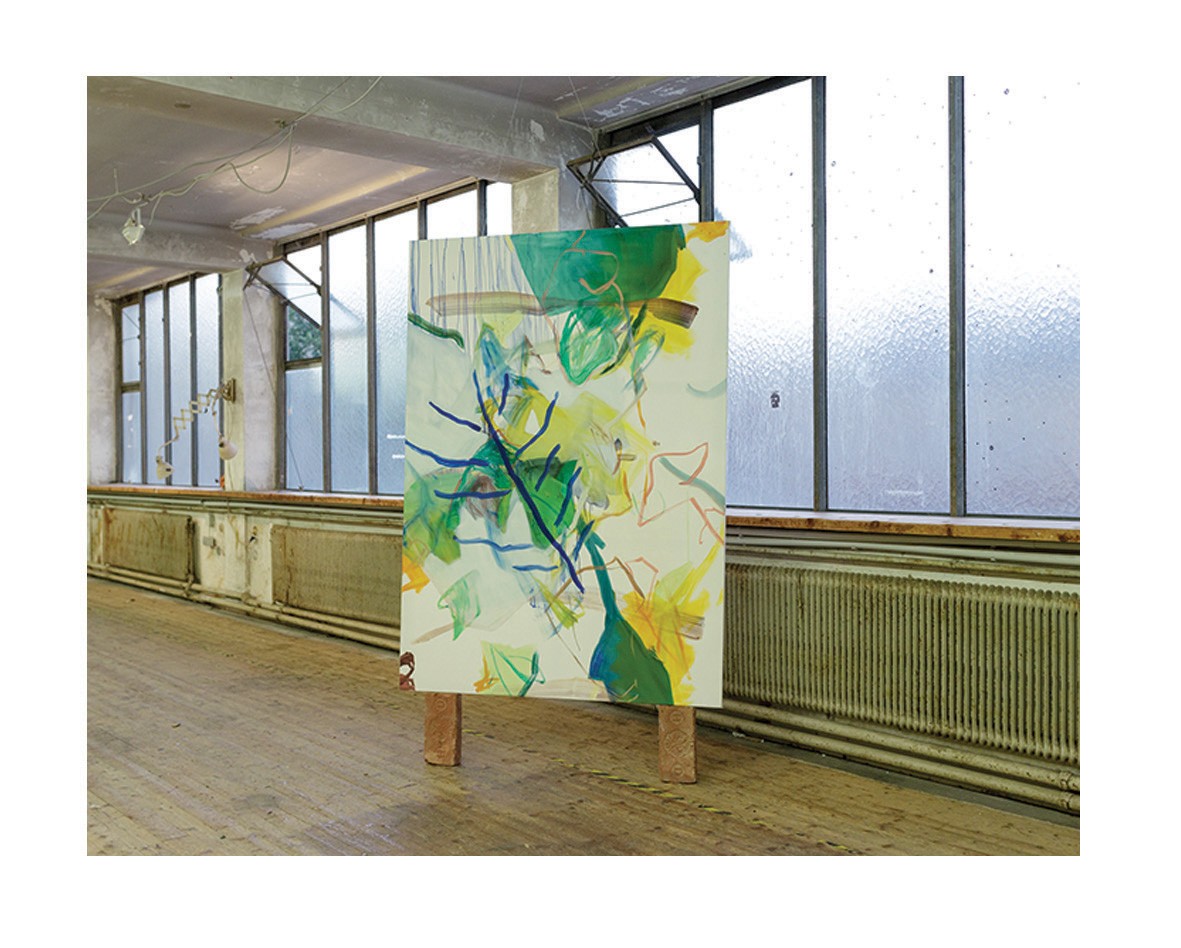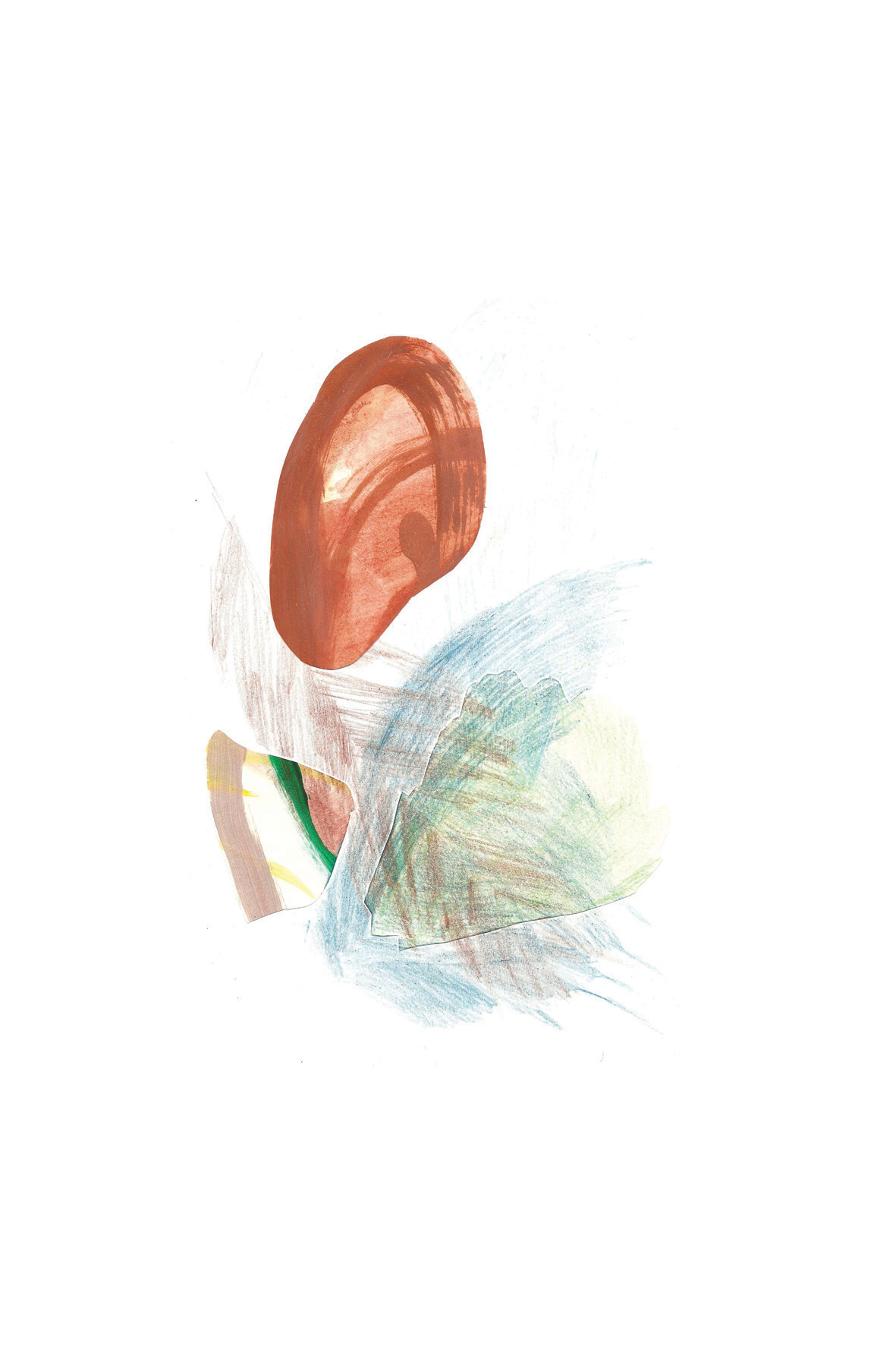 *1990 Amstetten/Lower Austria
living in Vienna
e-mail: dun.krc@gmail.com
university of applied arts vienna
painting & experimental film (Prof.Judith Eisler) 2012-2018
guest semester in site specific art (Prof. Paul Petritsch) 2106
Diploma with distinction supervised by Prof. Judith Eisler January 2018
Exhibitions/Festivals/Residencies
2019 parallel vienna
2019'My Life in the Bush of Ghosts' @wasserwasser Vienna
2019'The Eight' @die Schöne Vienna
2019'Unfinished Sympathy' writing through material.club @wildgarten Vienna
2018 Brashnar Residency (Skopje Macedonia)
2018 'vOr Ort' (Niederschrems/ Waldviertel)
2018 DIEPIMENTAS servieren (wasserwasser/ Wien)
2018 Die Frucht isst ihr Fett (Kunstraum Wien Mitte/ Wien)
2018 OLU Festival (Wien)
2018 Die Ahnung eines größeren Gefühls (Funkhaus/ Wien)
2018 On a sunwarmed hiding-spot (solo exhibition @wasserwasser/ Wien)
2018 IN MID-AIR Diploma exhibiton (Alpenmilchzentrale/ Wien)
2017 Essence (Dominikanerbastei/ Wien)
2016 Essence (Dominikanerbastei/ Wien)
2016 Neue Kunst in alten Mauern (Schloss Spielfeld)
2016 schier/heiter (Heiligenkreutzerhof/ Wien)
2015 MOTO (Makerspace Austria/ Wien)
2015 Black and White Film Festival (Porto/ Portugal)
2015 Under the Radar Festival (Topkino/ Wien)
2014 Riches and Realities (Innsbruck)